Your Wedding Next Steps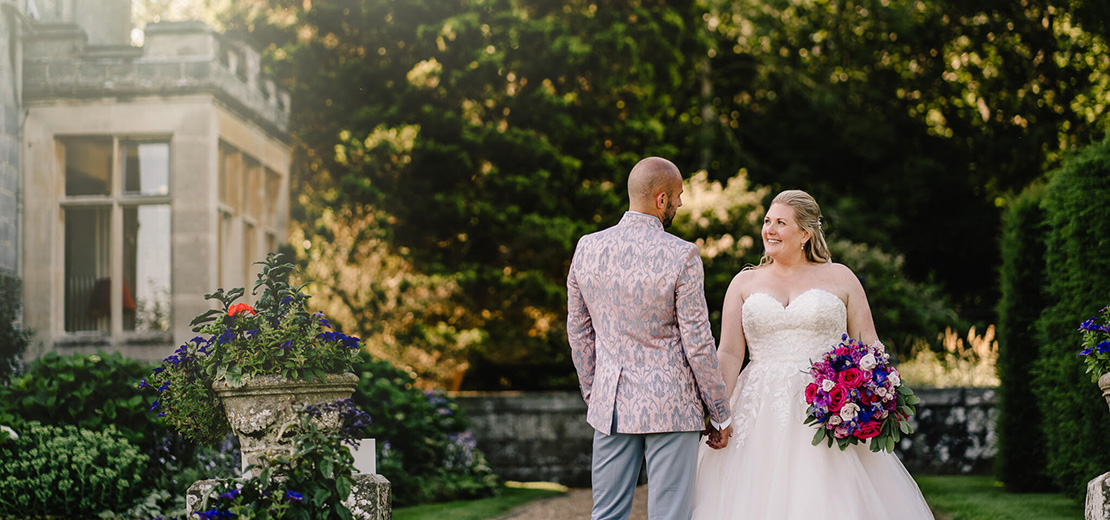 Photo © www.parkershots.com
Firstly, get in touch with us to book a telephone/video consultation this way we can make time for you to have a brief chat about your wedding plans, this usually lasts around 30mins. Initially we need to know your wedding date, venue, what style and colour scheme you have in mind, this info and a bit more will help us to provide you with an estimate and at the end of this we are confident you will know we are the right florist for you.
Based on the initial information you provide we will give you an estimated cost. Then if your happy with this we ask for a £150 deposit to secure your chosen date, unfortunately we cannot hold a date without a deposit.
This does not mean the ideas we have discussed are set in stone; we would then arrange a face-to-face consultation to go through all the finer details to make sure your flowers match perfectly to everything else; we need to have everything finalised 6 weeks before the wedding this is also when we ask for the final balance to be settled.
Weekend Consultations are rare at certain times of the year as this is when we are usually out Installing weddings!
Just remember any changes that you make can affect the costs, its good to have a budget in mind from the outset, as we will need to know! We can then guide you on what is achievable and how to make the most of your budget.
Pinterest and Instagram are great for helping you with inspiration we just ask that you remain realistic, if the flowers in the picture look elaborate the price will be too!